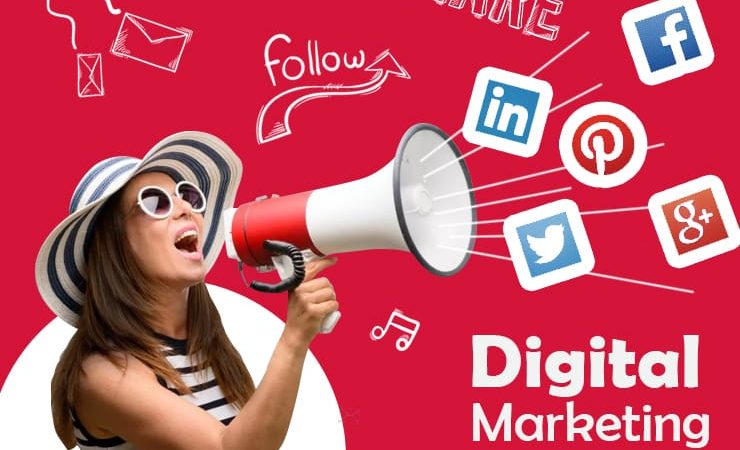 Course Description
Digital Marketing Course in Pune by excellent multimedia classes is designed to make you expert digital marketer with practical knowledge and latest updated syllabus. Digital marketing training in Pune has become a thing of great importance for every online marketer. Through smart digital marketing tactics, businesses can bring their name in the market and attract customers. Companies are spending thousands for the hunt of good digital marketers who can help them convert visitors into customers. There is no better time than now to learn digital marketing and become qualified in this field.
OVERVIEW
Digital Marketing Training in Pune
Digital marketing training in Pune with us would train you to tackle technical as well as practical challenges. It would teach you to apply your technical knowledge with creativity and innovation to bring the business at concern, in front of thousands of customers. We, at EMC, provide creative Digital marketing course in Pune where you can master the art of digital marketing. We offer the best SEO course in Pune and teach you with industry needs and demands in mind.
Join us at EMC for Digital marketing course in Pune and get trained by a qualified faculty of trainers. Learn industry best practices and be ahead of the game when your time comes. We also offer live training and job placement services. We'll train you to pass out any job interview and get that dream job. Apply your training at the job and get regular salary hikes as a professional digital marketer.
COURSE SYLLABUS
a.) Complete Digital Marketing Package (35+ Modules)
b.)Google Certification
c.) Live Projects
d.) Freelancing training
e.) Soft skills training for Interview
f.) Mock Interviews
BENEFITS OF COURSE
Training on live projects.
Get Google Certification which is recognized globally.
Learn from experienced industry experts.
100% Job Guarantee.
We also assist you in opening your own freelance business.
WORK OPPORTUNITIES
Digital marketers are high-on-demand and so, getting a job in this field is fairly easy. Digital Marketing is in LinkedIn's top 15 most trending jobs of 2020. Once you complete the course and gain sufficient knowledge of digital marketing, you'll be eligible to get a job in:-
Ecommerce companies
IT companies
Digital marketing agencies
Real Estate Companies
Manufacturing Companies
Trading Companies
\
Educational Institutions
Small and Medium Enterprises
Considering the scope of this field, you can also look to open your own freelance business. We assist you for the same!
Course Info
Start Course:

08/03/2020

Duration:

35h 30m

Prerequisites:

No