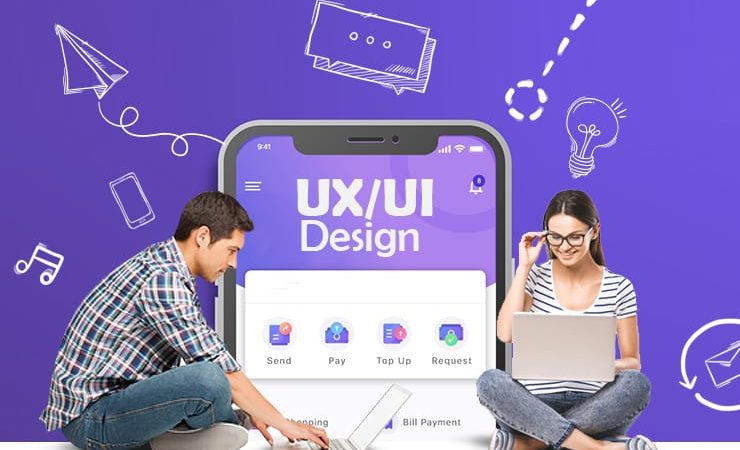 Course Description
UI/UX design course in Pune by EMC gives you the opportunity to learn the complex concepts of UI/UX designing in simplified ways. Our UI/UX design training institute is a credible source to get trained in this highly sought after skill.
OVERVIEW
UI/UX Design Training Institute in Pune
Our ui/ux design training institute in Pune hosts smart classes for students interested in UI/UX design and provides them with an advanced computer lab to practice their skills. With this practical training, we also offer syllabus based training to our students to get their concepts right. Our unique job placement guarantee applies to this course as well and many MNC companies accept our students with wide hands as their valued employees. International placements are also provided based on the skills and qualifications required by the companies.
UI (user interface) and UX (user experience) are the two most discussed topics in the current online business scenario. UI and UX are proving to be game changers for many businesses. They are all about having a customer-centric approach towards each and every business practice. Businesses are actively looking for UI/UX designers to shape their websites and mobile applications in a way which would enable customers to operate through them, smoothly and according to their own preferences.
Our UI/UX design course in Pune is made with simplicity in mind so that our students can learn quickly and efficiently. Learn UI/UX design with us and get placed in a well-paying company instantly after the completion of the course! You can also start your own freelance UI/UX design practice with our assistance.
COURSE SYLLABUS
a.) Heuristic evaluation
b.) DD design workshop
c.) Business and UX
d.) Customer- centric approach study
e.) Adobe
f.) Axure
g.) Mapping out touch points
h.) Wire-framing
i.) Online Portfolio
BENEFITS OF COURSE
Learn the customer-centric approach and understand the needs and demands of the market.
Acquire creative skills to shape the UI/UX of a website.
Educate yourself in a short span of time.
Guaranteed job placement and assistance in opening your own freelance account.
WORK OPPORTUNITIES
UI/UX design is a booming field and there are endless opportunities to work as a qualified person in this field. Avail our UI/UX design course in Pune and get placed in-
IT companies
MNCs
E-commerce businesses
Digital marketing agencies
Among many other companies. We'll help you get placed in your desired job destination. Not willing to do a job? Want to start your own business? We'll help you with that as well! Setup your own freelance graphic design business with our assistance and enjoy a thriving career in this ever-growing field.
Course Info
Start Course:

08/03/2020

Duration:

16h 30m

Prerequisites:

No