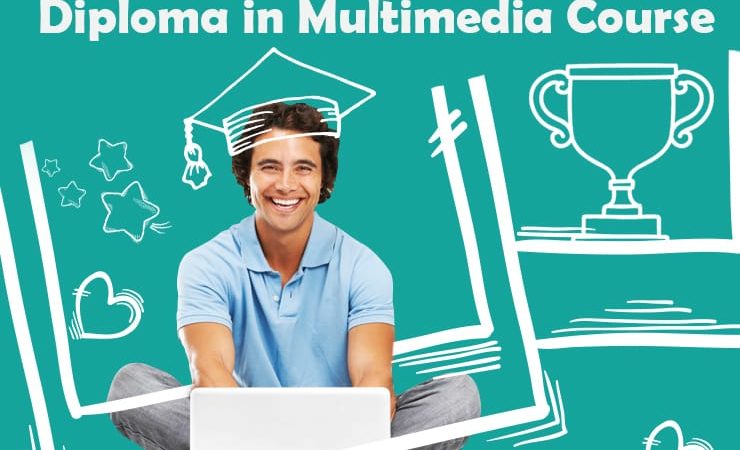 Diploma in Multimedia Course
Course Description
The Diploma in Multimedia Course in Pune is a combination of the four most important courses. Those are,
Advanced Graphic Design Course
Digital Marketing Course
Motion Graphics Course
Spoken English and Soft Skills Training
OVERVIEW
Diploma in Multimedia Course in Pune
This is a one year course and ends with an online portfolio buildup and guaranteed job placement. All the courses that are taught under this diploma are interconnected. If a student is qualified in all the courses, it becomes very easy for him/her to work in any possible field in the multimedia sector.
Companies are very much interested in hiring versatile individuals who can serve all their multimedia purposes. This saves them countless resources and time. In short, if you are a diplomat in multimedia, you can get twice or even thrice as much salary as a specialized person. We, at EMC offer a great diploma in multimedia course in Pune where you can learn advanced graphic design course.
This Multimedia course in Pune also offers the benefit of learning advanced graphic design with online portfolio. Soft skills training like personality development and spoken english is also provided to the candidates enrolled for this course. A portfolio can help you get a job more quickly and easily. Take the diploma in multimedia Pune course and become the master of the digital world in just one year of training!
BENEFITS OF COURSE
Get complete multimedia training and become the most sought-after individual in the market!
Become a versatile individual and easily get hired in a well-paying company.
Build your portfolio throughout the duration of the course and get your dream job instantly after completing the course!
Get placed nationally or internationally!
High salary packages offered.
Open your own freelance business.
WORK OPPORTUNITIES
A person with a diploma in Multimedia is a highly trained and qualified individual and companies love to hire such people! You can easily get hired in some of the top national and international companies like-
IT companies
Publishing houses
Advertising agencies
Digital marketing agencies
Media houses
Manufacturing Companies
Real Estate Companies
Pharma Companies
Event Management Companies
Freelance jobs.
Course Info
Start Course:

04/02/2020

Duration:

19h 30m

Prerequisites:

No