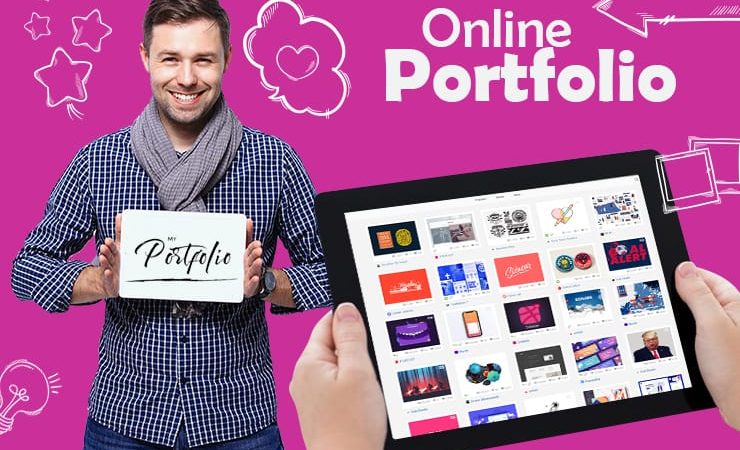 Online Portfolio with Job Placement
Course Description
Excellent Multimedia Classes offers guidance in creating online portfolio with job placement in Pune and Dubai in our relevant course fields like graphic design, web design, ui/ux design, digital marketing and motion graphics. If you already have relevant skills and want a job with good salary package then we help you get the same as we have tie ups with more than 2000+ companies in Pune and Dubai, UAE.
Training is never completed until the results are seen. We, at EMC believe in this fact and train our students until they get placed in their desired job destination. We also offer online portfolio classes where we teach students how to build an online portfolio that can help them get jobs or win clients. Our portfolio prep classes help our students to take up some projects so that they can showcase some of their past work to potential clients and hiring managers.
Why Excellent Multimedia for Job Placement?
We guarantee 100% job placement.
Get placed in any field of course offered.
We also provide part-time and freelance jobs.
We assist you with your online portfolio.
We help you in opening your own freelance business as well.
International Placements
Excellent Multimedia is the only training and placement in Pune that provides international placements to its students and associates. We have a strong placement record of 200+ placements in Dubai, UAE. We assist you in getting all the required things like accommodation, sim cards, visa, passport, work visa, etc. We have our own executives and students living in Dubai who help you whenever you feel the need for guidance. We have tie ups with companies in Dubai and that's why we guarantee job placement. Our HR team starts scheduling your interviews as soon as you arrive in Dubai.
The salary that you will get in Dubai depends on your interview, experience and skills. We guide you and provide all the information you need to live in Dubai. Our students who got placed in Dubai are saving a lot of money every month. Every month we have candidates who get placed in Dubai.
We take job placements very seriously and even guarantee a 100% placement to all our students. More than 1400+ students have already been placed in top reputed companies in Pune and 200+ in Dubai. Our online portfolio and job placement services are our unique selling points and we take great pride in providing these services.
Course Info
Duration:

6 months

Prerequisites:

No